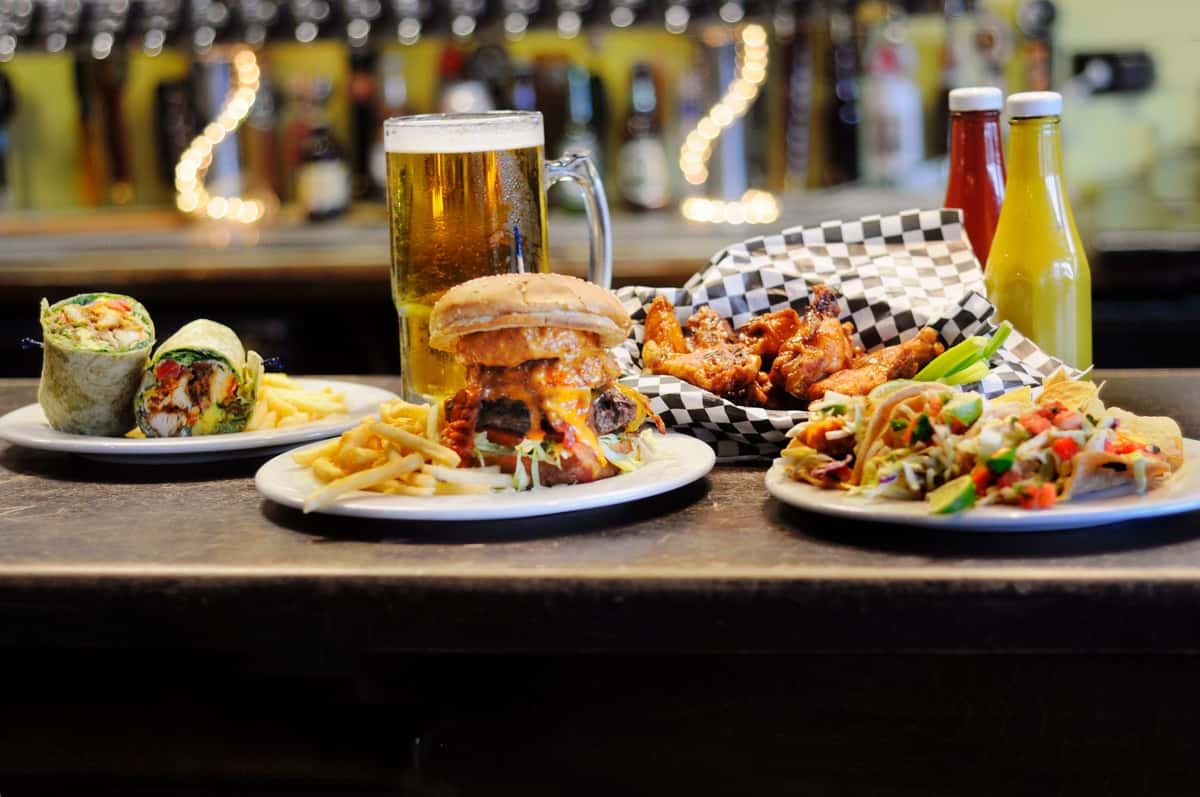 Specials
Monday
Everyone loves a BOGO! Grab a friend and cure those Monday blues. Buy one, get one half off all Burgers and Chicken Sandwiches!
Tuesday
Taco Tuesday! 2 for $5 ; 3 for $7 ; 4 for $9.
Fish, shrimp, Crispy beef, Carnitas, or carne asada. Mix and match! The more you buy the cheaper they are.
Not into tacos? We also offer $2 sliders!!!
$2 Tuesday = Select $2 dollar beers from our awesome tower. Help us clear the tower for the beer deliveries this week. We put our lowest kegs on sale to help move them along.. Screamin' deals on the best tower in North County!
Get a Basket of Wings and a Pint of Beer for just $13! Any style wings and any style beer! (where pints apply)
Thursday
REPRESENT!!! Wear your PCH gear and your first 9oz draft is only $1! (where pints apply)
Don't have any PCH gear? Head next door to PCH Stuff n Things to find your perfect fit.
Friday
It's FRIDAY!!! So everything is special. ;)


Saturday
It's the best of all worlds! The ultimate brunch dish! Please welcome, for a limited time, the Chicken n Waffle Gravy Cone! Crispy chicken tossed with scrambled eggs, bacon and cheese. Stuff it all into a gravy coated waffle cone and drizzle on a little maple syrup!
Breakfast should be served ALL DAY.. not TAKE ALLLLLL DAY! Don't WAIT around... Hang around with us! Breakfast served until 4 pm Sat and Sunday
Sunday
Sunday Funday! Come for the grub, stay for a game or two! Grab your crew and come cheer on your team!