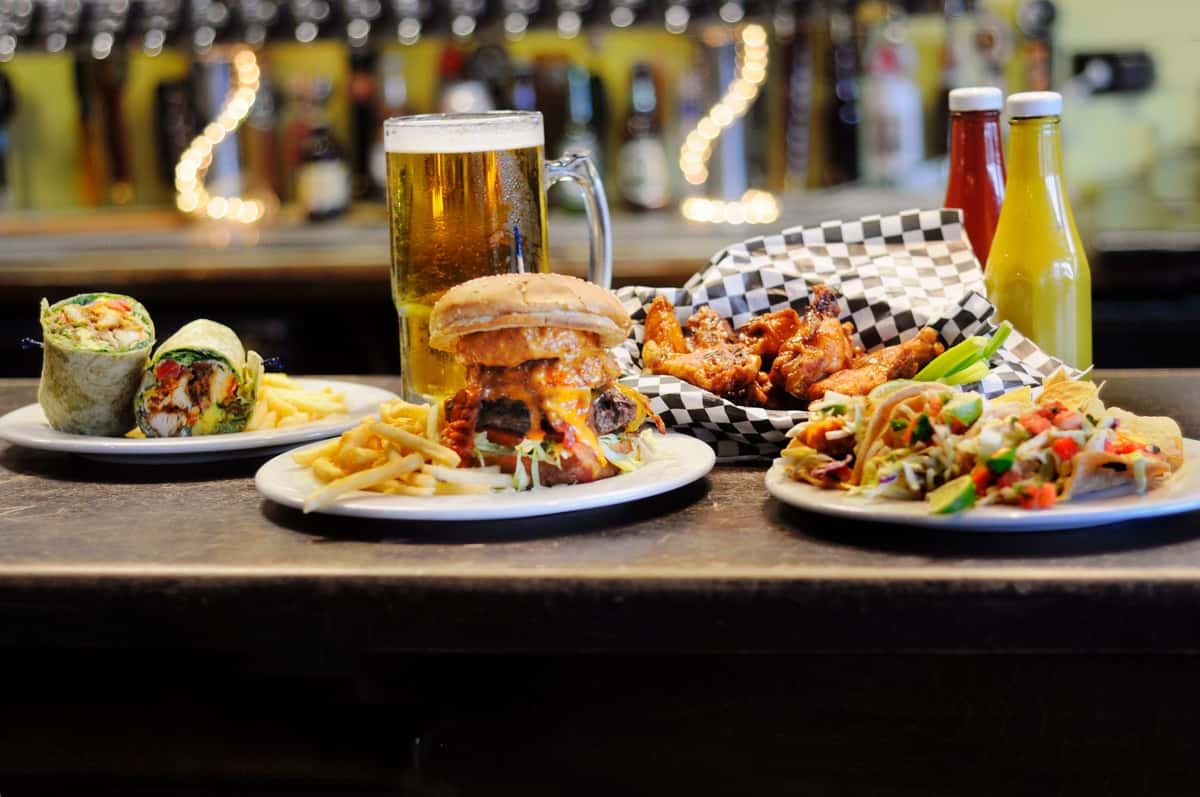 Menu
Become a VIP
Be the first to receive updates on exclusive events, secret menus, special offers/discounts, loyalty rewards & more!
Main Menu
Small Plates and Appetizers
Salads
Dressings include: Balsamic Vinaigrette, Ranch, Honey Mustard, Bleu Cheese & Caesar. Add grilled or crispy chicken for $3.
Specialty Burgers
All burgers are 100% Angus Beef, cooked as you like and served with fries.
Substitute O-rings or sweet potato fries for $1.50

*Sub any burger with a vegan 'beyond' patty for $2 extra*
Chili $3.00 Bacon $3.00 
Pickles $0.50 Cilantro $0.50 
Jalapeños (roasted/fresh) $0.50
Pico-de-Gallo $0.75 Double Meat $3.00
Double Cheese $1.00 Grilled Onions $0.75
Grilled Mushrooms $0.75
Avocado or Guacamole $3.00
Dressings or sauces $0.35
Tacos
All tacos served with lime wedges and our house roasted salsa.
Our Famous Specialties
Add fries, potato chips, or salad to any meal for just $2
Chicken Sandos
All chicken sandwiches served with our "Famous" Sweet Potato Fries.

*Sub any chicken sando with a vegan beyond patty for $2 extra*
Double Meat $3.00
Pico-de-Gallo $0.75
Double Cheese $1.00
Grilled Onions $0.75
Avocado or Guacamole $3.00
Sauces or Dressings $0.35
Grilled Mushrooms $0.75
Jalapeños (roasted/fresh) $0.50
Chili $3.00
Bacon $3.00
Pickles $0.50
Cilantro $0.50